ChadwickFOCUS
This is Dr Mary Chadwick's website and blog with an idiosyncratic approach to civil society, politics and public policy...
Thanking the Charity Commission is not the route to popularity within the Third Sector. But I've realized one of their recent innovations has actually proved both thought provoking and useful.
I'm the (reluctant) Treasurer at St Peter De Beauvoir, a thriving church in Hackney with 175 members on the Electoral Roll. Like many inner city churches it is genuinely diverse in its congregational make up. Anglican churches now must register with the Charity Commission. I suspect that some Parochial Church Councils (the trustee boards) are still only dimly aware that they are actually trustees of a separately constituted charity.
As Treasurer it is my responsibility to submit the Charity Commission Annual Return. Completed online it is for the most part is a tiresome administrative chore: names, addresses, dates of birth and telephone numbers of all trustees. But a new requirement this year is to state the number of volunteers that work with the charity, excluding volunteers. The range of activities and the number of volunteers astonished me.
First of all there are the various activities that keep the church going, mostly arranged through rotas. Every week a group welcomes worshippers and distributes hymn books and worship sheets; others prepare the altar and wash the vestments, collect any congregational donations and take up the sacrament to the altar. There is a group of servers and another reviews and oversees aspects of worship.. Volunteers read the Bible lessons and lead congregational prayers. Yet other groups buy and arrange flowers, clean the church and bake and serve refreshments after services. There is another rota to drive elderly members to and from church. Beyond that there are occasional events – Harvest Supper, Good Friday where a wide circle contributing food, prepare and clear up.
Our premises comprise a large church built mostly in the 1840's together with a crypt as large as the church itself. Maintenance is clearly a heavy burden. Again, a small group of experienced volunteers undertake small tasks and supervise professionals for expert work. To my surprise I learned that the church clock is not a modern electronic version, but is wound every week by those fit enough to climb the tower steps.
Over the last few years the church has succeeded in raising around £600,000 for a major refurbishment of the crypt. Most was achieved from grants, especially the Heritage Lottery Fund, but over £50,000 was raised from community events: book sales; art fairs and so forth. The actual works were supervised by an expert volunteer group, mostly local residents with the requisite skills to commission and supervise the major works.
Each year our church partners with six Islington churches to offer refuge one night a week from January through March. The Night Shelter offers homeless people supper, conversation with a sympathetic listener, a shower, a bed for the night and breakfast with their clothes being washed overnight. Quite often they are given new underwear and socks. This project is funded by gifts (cash and food) and by volunteers many of whom are part of the wider community rather than churchgoers.
Other outreach activities include a community café  selling refreshments a reasonable price with even lower cost options for those in need. This attracts both older churchgoers and other residents and people working from home but also increasingly mothers with young children. The Freedom Club (for church members with the right to a Freedom Pass) meets weekly and have a series of talks and outings together with bouts of quilting. Then there is the Film Club and occasional outings for young people. All these activities are led by groups of volunteers.
We all have great ambitions for the future and even more willing volunteers will come forward: whether working to help English speaking s in our diverse community or supporting credit unions.
In the end I estimated that around 200 volunteers are engaged in the various activities at St Peter. There were challenges, especially in eliminating the double counting. I suspect we have underestimated the total who are engaged – I know I forgot the choir! And then there was the challenge of defining what is a volunteer. The next challenge would be to try to quantify the number of volunteers hours and the financial benefit. It is estimated that some 21 million people volunteer in the UK, and this small example is a great illustration of their activities and contribution.
What did I learn (or relearn)? Well that the church draws in volunteers from a much wider circle than the actual congregation, and we need to understand better its continuing role in building social capital. Is the church still a trusted brand? And the concept of a community hub – a welcoming and inclusive space has real resonance. Finally, that the charity concept – whether a church or a secular charity, contains within its very essence the voluntary principle. So, thank you Charity Commission for your new requirement to calculate the number of volunteers who engage with St Peter de Beauvoir!
Oh dear, I wish I could disagree with this article.
Nick Cohen: Writing from London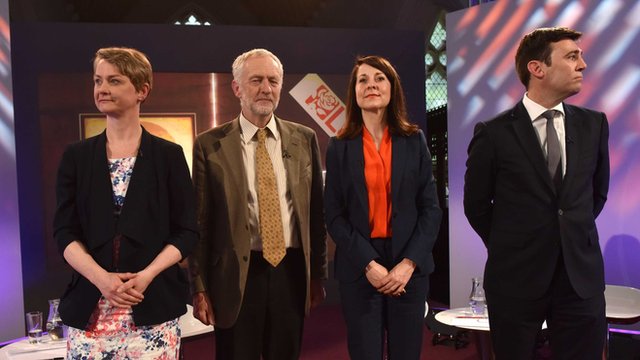 Jeremy Corbyn encapsulated everything that was deceitful about his campaign to be leader of Her Majesty's Opposition when he claimed he wanted to prioritise "the needs of the poor and the human rights of us all". From the point of view of the poor and the oppressed, his words were a grim joke.
Like many from the Left's dark corners, Corbyn does not believe in the human rights of "us all". He is concerned only with the rights of those whose oppression is politically useful. If the oppressed's suffering can be blamed on the West, he will defend them. If not, he is on their enemies' side.
View original post 1,868 more words
The Royal Albert Hall and its governance arrangements. This subject has recevievd more hits on my blog than any other, so I'm reblogging
ChadwickFOCUS
I published this blog about the governance of the Albert Hall back on 18th April, because I was intrigued at its anachronistic governance arrangements.Seemingly,the issue had been solved – trustees or their relatives would no longer be permitted to sell their ticket allocation on the open market at a profit. But, although the Governing Council passed this byelaw after discussions with the Charity Commission, the Annual Meeting of of the Hall voted in June to reverse the new stance and revert to the status quo ante. An interesting situation; let's all watch this space to see whether the Charity Commission will intervene or whether it is toothless in this matter. See also:<a href="https://chadwickfocus.wordpress.com/2012/04/04/the-royal-albert-hall-and-governance/" title="The Royal Albert Hall andGovernance">
The governance of the Royal Albert Hall is an interesting by-product of charity history. Of its 23 trustees, 5 are nominated by public bodies (such as Imperial College), while the…
View original post 580 more words
Excellent blog by my friend Hilary Burrage
Hilary Burrage
Simply Child Safe, a new publication edited by Denise Fergus (mother of murdered toddler James Bulger), addresses current UK child safeguarding issues.  As a fellow Liverpudlian I was pleased to be asked to write about child protection and female genital mutilation (FGM) for Issue No 2 of this magazine. My message, at last it seems being heard, remains that mandatory reporting, training for all professionals in regulated activities, and proper channels for concerns, are all critical. Here's what I wrote:
View original post 1,503 more words
Am I getting old? Am I alone in being bored with 'experts' telling the sector what it should do. I'm a subscriber to Third Sector Magazine, a great publication, but prone to hosting guest contributors whose principal purpose seems to be to gain business for their organisations through hectoring readers. I've alternately been amused and irritated by some of these articles, fully understanding that life is difficult and that they need to earn in order to eat.
But having displayed blogging silence for quite a time a recent article in Third Sector magazine: "Housing Associations should build partnerships with the voluntary sector" (13 May 2014) has inspired me to action.
The most interesting point in this otherwise facile article was that housing associations "have had an uneasy relationship with the voluntary sector, despite being not-for-profit organisations and in some cases, even registered as charities" (see Third Sector magazine 13 May 2014). Yes dear reader, the core purpose of housing associations is to build and maintain social housing. And why not?
Several assumptions underpin this and other commentaries. Firstly, that there is such a thing as a coherent sector. Secondly, that society will be better off if organisations within the 'sector' work together.
But what is the 'sector'. Even the NCVO has difficulty describing it. In their latest Civil Society Almanac NCVO describes Housing Associations as part of Civil Society, although not part of the voluntary sector. Why therefore should housing associations "take the shackles off and unlock their ambitions for being more than house-builders". Surely increasing the stock of social housing is a huge public benefit in itself?
Indeed, some academics argue that there is no such thing as a sector; that it is a construct – whether by politicians or policymakers, wishing to find something coherent to negotiate with. It's easier to find a neat counterparty than to take on board diversity of purpose, size and mission.
On the other hand there are those who wish to represent the sector. But even NCVO (an organisation for which I have a great respect) with its 10,000 members cannot 'represent the sector' in its full diversity. There are, after all, over 160,000 charities in England and Wales, let alone the plethora of other loosely associated civil society organisations. The other major umbrella body which often 'speaks truth to power', Acevo, declared a membership of only 1,520 in 2013, a major decline from its 2,017 members in 2009.
But there is also an urge to rationalisation. Recently, Lesley-Anne Alexander, CEO of RNIB, a strong proponent of charity mergers, pointed out that there are 733 UK charities that have blindness or sight loss in their objects which raised unnecessary competition for grant funding or public service contracts and indeed could confuse their beneficiaries. RNIB is doing its bit to simplify this space by merging with 14 in previous years. Fair enough.
But she also felt (supporting recent comments by the outgoing Charity Commission CEO) that barriers to entry should be raised. Those seeking to establish a new charity should be told by the Charity Commission to spend six months researching other charities in the sector to see if they can achieve their objectives through working with existing organisations.
My choice definition of what is a charity is the one in the 2011 Charities Act. This defines a charity as "an institution which is established for charitable purposes only [and] falls to be subject to the control of the High Court in the exercise of its jurisdiction with respect to charities." Charities are bounded by historic definitions and purposes albeit updated by modern tinkering, and hemmed in by tax law. By their very history and definitions charities cannot be neatly restricted; furthermore, why should they rationalise to become lean, mean service delivery machines?
I don't hear too many calls to make it more difficult to set up a private sector business, or form a limited company; indeed we are in an era of light touch regulation. So why such dirigisme when we look at charities? Although it may not be a perfect market, there is nevertheless a life cycle to all organisations, including charities. Many naturally fall by the wayside or are absorbed when their founder moves on. Why place artificial barriers around the expression of values, volunteering and social purpose?
I was asked to contribute an article to the newsletter of the Worshipful Company of Management Consultants, a City Livery Company of which I am a member. This is what I submitted:
Although my background lies in the private sector, a dozen years ago I quit to follow my heart into in the non profit world . As well it being my day job I've become wholly fascinated with the sector itself – it's composition, its history and its political interactions.
It's a sector that alternatively inspires and enrages. As an outsider I found the culture and underlying assumptions fascinating, partly because of the differences from the highly charged atmosphere of the City financial sector. Through consultancy and afterwards through a social enterprise I explored this world, and strove to make it more fit for purpose, occasionally with some success. I am still amazed at the commitment, drive and creativity I find.
But this often seems accompanied by a semi permanent state of angst. The Guardian has recently published an article: "Is the Voluntary Sector in crisis?" citing major losses in income at a time when organisations are being subjected to greatly increased demands from beneficiaries. And the sector's prominente seem to be up in arms at criticisms by some politicians and sections of the media – whether the high salaries received by a tiny number of charity CEOs, the role of the RSPCA in initiating prosecutions against foxhunters, or the proper limits to be applied to campaigning activities.
Let us set all this in context. Yes, some charities are under financial pressure and some are being pushed to collaborate or merge – but this is an age of austerity across all economic sectors and households and we are not seeing wholesale collapse. Overall, the role of the sector receives strong political support: as one respected academic puts it "By 2010, as in no previous general election, the third sector was in the position of being assumed to have earned its right to automatic consideration in the political parties agendas."
More important, in a society where public regard for institutions is diminishing, charities stand out, with only police and doctors being more trusted. The sector's regulator, The Charity Commission regularly commissions polling to understand public perceptions of charities and these consistently reveal a steady public belief that charities have an important role to play in society, that their motivations are sound and that they make a positive difference to the cause they work for.
Uniquely, charities offer the funnel whereby public altruism, whether through cash or other donations, time spent volunteering, or membership is channelled to uncover new areas of need and mitigate some of society's seemingly intractable challenges; whether the care needs of an increasingly elderly society, opportunities for children and young people to develop their sporting prowess, or the cycle of persistent reoffending.
There are so many extraordinary examples of the ways that charities have changed society. One exemplar is the modern hospice movement. Realising the inadequacies of medical practice in respect of the dying, Dame Cicely Saunders founded St Christopher's Hospice in 1967 which quickly became a source of inspiration for others until today it is estimated that one in three people have been touched by hospice care. Yet only about one third of the funding comes from Government with the majority deriving from local fundraising. And over 100,000 volunteers are involved providing care valued at over £112 million a year.
Or let us consider the long established Sir John Cass Foundation. Sir John Cass, a childless man, died in 1718 and left his fortune to support a school, the Sir John Cass Primary School, which still exists in the City of London, together with a range of other educational causes. Sir John died in 1718. He had previously made a will in 1709, but decided to make a new one in view of his fast deteriorating health. He died while completing the latter will, having revoked the first but only having signed two out of the six pages of the latter, with blame being assigned to the drafter for being slow in writing our Sir John's expressed intentions. It took thirty years for the inevitable ensuing litigation to be settled.
Sir John was a wealthy City merchant, active politician, and most importantly lived in the then rural Hackney, acquiring land there and in other parts of East London and Essex. The basis of this bequest still enables the Sir John Cass Foundation to support individuals, schools and organisations, together with several institutions bearing the name of Sir John Cass. One example for which my colleagues and I are grateful is their decision to give a grant of £5 million in 2003 to the City University to relaunch and rename its business school as "Cass Business School" (I am a Principal Consultant in the Centre for Charity Effectiveness at Cass).
The coat of arms contains red feathers. This is said to derive from the blood from a lung haemhorrage that stained his quill pen as, in his dying moments, he strove to finish signing his will.
My third and final example is a charity where I'm personally involved as a patient of the brilliant University College Hospital. 'Breathing Matters' was set up to raise awareness of and help find a cure for a range of interstitial lung diseases and other respiratory infections. Some are comparatively unknown, have no cure, yet are under-funded in research terms. For example, Idiopathic Pulmonary Fibrosis leads to around 5,000 deaths annually, more than leukaemia or ovarian cancer, with over half of those who develop it dying within three years of their diagnosis. Yet its causes are still little known, and apart from a lung transplant, there is no real cure.
In its first three years Breathing Matters has raised £150,000, from: events such as cycle rides or tractor races; donations; Christmas cards, and sponsorship to fund research. Breathing Matters exemplifies the charity sector operating at its best. It identifies and channels a genuine unmet need with the goodwill of volunteers – fundraising often by sufferers themselves, their families and friends. This has enabled early stage research that has already leveraged £1.3 million in further institutional funding.
The real values of the sector remain despite the top level noise and flummery. It is far more distinctive and resilient than some of the doom mongers accept and will continue to address real need whatever the economic and political climate. As for me, I'll continue to read and research the sector, exploring and blogging about its many curious nooks and crannies.
Mary Chadwick
January 2014
Over the past couple of weeks I've been contributing to a short publication designed to help City people interested in becoming charity trustees. My piece is a contextual chapter where in 2,500 words I've been trying to encapsulate the boundaries of the sector, its history, what it does and the future prospects…whew! In writing this I've been reminded of the very old Monty Python sketch on 'Summarising Proust in 15 seconds' – still available on YouTube and still (moderately) amusing.
It's been interesting trying to characterise what is different about the sector especially in the prevailing gloom. Stephen Bubb, CEO of the umbrella organisation Acevo, has spoken of "a sinister agenda" and the most hostile political environment for charities for a decade. Add to this the cuts: NCVO has calculated that in the five year period from 2010/11 to 2015/16 the voluntary sector may lose around £1.2 billion in funding a year, a fall of 9.4% from public sector constraints. And this is happening when economic conditions have resulted in an increasing demand for services – the vulnerable, homeless people and those seeking advice for debt problems.
Some academic commentators too are gloomy. I've recently read a book that looks beyond the increasingly blurred sectoral boundaries to examine so-called 'hybrid' organisations, those that possess significant characteristics of more than one sector. Examples include partially nationalized banks, social enterprises and Fannie Mae and Freddie Mac. As the third sector grows and becomes increasingly engaged in income generating activities then their characteristics may become increasingly hybrid in nature. This is interesting, but I don't buy its narrow central premise that the classic charity is a membership led body with no paid workers. First of all, charities have always been much more diverse than this, and delivering paid for public services is not new. And, if you start from this narrow perspective then all management and professionalism seems suspect.
What really puzzles me is why some of the sector's prominente don't seem to understand that engagement with the political elite is never an equal relationship. Politicians wax and wane in their enthusiasms and as I've commented on various occasions, their policy agendas are values loaded. The sector too has its fashions – social impact is up there right together with social investment. The caravan will at some point undoubtedly move on again to the next best thing.
But my faith was restored the other week when my partner Adrienne and I attended a celebration of 'Breathing Matters', the charitable fund of the Centre for Respiratory Research at UCL. It was set up to raise awareness of and help find a cure for a range of interstitial lung diseases and other respiratory infections. Some of these comparatively unknown diseases have no cure, yet are under-funded in research terms. My wonderful lung consultant at UCH, Dr Jo Porter, is Clinical Director.
One of these diseases is Idiopathic Pulmonary Fibrosis ("IPF) responsible for the deaths of around 5,000 people annually, claiming more lives than leukaemia or ovarian cancer with over half of those who develop it dying within three years of their diagnosis. Yet its causes are still little known, and apart from a lung transplant, there is no real cure.
The event in question was held to celebrate Breathing Matters' third birthday and its impressive fundraising: £150,000 raised in the first three years, from events, such as cycle rides, tractor races, donations, Christmas cards and sponsorship.
Breathing Matters exemplifies the charity sector operating at its best. It identifies and channels a genuine unmet need – research for a disease that is increasing in frequency (or possibly frequency of diagnosis) with the goodwill of volunteers – fundraising often by sufferers themselves, their families and friends. This has enabled early stage research, and the appointment of a Research Fellow (the Lawrence Matz Clinical Research Fellowship), research that has leveraged £1.3 million in further institutional funding.
Attending events like these highlights how the real values of the sector remain despite the top level noise and flummery. The sector is far more distinctive and resilient than some of the doom mongers accept and will continue to address real need whatever the economic and political climate.
I'm prompted to this post by the fact that Breathing Matters has retweeted the story of my illness that I wrote at their request exactly one year ago, today. So I've decided to recirculate it as per the link:
<a href="http://www.breathingmatters.co.uk/2012/05/patient-story-mary-chadwick
Reading the blog, is a reminder of how life has moved on over the last year, partly because my peculiar condition seems firmly under control, and has become more of an annoyance than a preoccupation. It's annoying to walk more slowly than many other people, but not earth shattering; it's 15 months since the last flare and I'm feeling pretty healthy and am working hard with some really great colleagues at Cass CCE. I'm still reminded of the love, kindness and support of so many people, and have forgiven the exceptions. So life is pretty good.
Read more…
My latest thoughts on third sector mergers. This article was first published in ICAEW's Charity and Voluntary Sector Group newsletter in April 2013 and is reproduced with kind permission of ICAEW.
Is the sector really consolidating?
"Over the past year Mary Chadwick has been exploring the landscape surrounding mergers and collaborative working in the voluntary and community sector. She shares her findings with us.
Read more…